The flight management software company Unisphere and weather data expert Meteomatics have signed a cooperation agreement to improve the safety and efficiency of flight operations concerning drones and air taxis, reports suasnews.com.
Under the agreement, Unisphere provides customers with automated flight management services  that include accurate weather data from Meteomatics. Pilot knowledge is transferred into software to automate decision-making and therefore creating efficiencies and saving costs.
Automated flight management has huge potential to enable industries without aviation experience, such as agriculture and traffic management logistics, to operate unmanned aircraft safe and efficiently within a commercial context.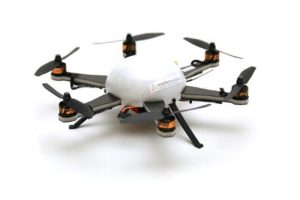 Meteomatics will deliver accurate weather forecasts down to 90m directly to Unisphere, where the information is aggregated with aeronautical, geo-data information and aircraft performance including operational limitations and sensor characteristics. The resulting 4-D trajectories include pilot knowledge as well as all relevant information needed for each individual flight. Unisphere provides information to its worldwide customers via a user interface (API).
Christoph Schlettig, Founder of Unisphere, commented, "The powerful API data alongside the accuracy of weather information made Meteomatics an obvious choice for us, as it provides our customers the quality of data required to automate drone operations."
Dr. Martin Fengler, Meteomatics CEO, whose company has operated their own Meteodrones since 2012 added, "We are proud to support flight safety and see the Unisphere flight management platform as a vital service to enable highly automated flight operation of unmanned aircraft."
For more information