The U.S Army has enlisted the assistance of the University of Illinois, Chicago for an USD8 million, four-year project, where the partnership aim to innovate military drone technology, reports foxnews.com.
The program's primary objective is to create technology, in the form of algorithms, that allow small battery-powered autonomous drones to return from military missions to specially designed recharging stations.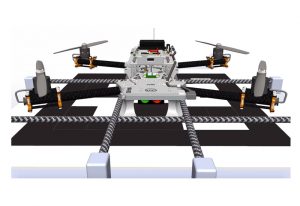 The project will maximise the operational range extension and time on such missions, said Mike Kweon, the program manager for the laboratory's Versatile Tactical Power and Propulsion Essential Research. "Imagine in the future, the Army deploying a swarm of hundreds or even thousands of unmanned aerial systems," he continued. "At present, each of these systems has only roughly 26 minutes with the current battery technologies to conduct a flight mission and return to their home before they lose battery power, which means all of them could conceivably return at the same time to have their batteries replaced."
The use of fast, recharging batteries and wireless power transfer technologies will allow multiple small drones to hover around unmanned ground vehicles for wireless charging that will not require soldier involvement.
Kweon explained, "Presently, soldiers need to carry a few thousand batteries on missions to facilitate this, which is logistically overwhelming and overall, not conducive to a leading expeditionary military operation. With this research project, we're increasing soldier readiness on the battlefields of tomorrow."
For larger drones, Army-funded research is hoping to develop miniaturised fuel sensors for future multi-fuel hybrid electric propulsion systems.
https://twitter.com/ArmyResearchLab/status/1313110288812703745
(News Source: https://www.foxnews.com)