Adam Slepian is the chief commercial officer, Supernal
How do you see the first few years of the advanced air mobility (AAM) industry developing – in terms of initial routes, demand for services and then scaling to 2035 and beyond?
In the coming years, we see the AAM market developing as a collaborative ecosystem that complements existing transportation systems. Our goal is for AAM/eVTOLs to work alongside existing modes of transport, filling gaps and enhancing capacity in strained transit networks. It stands to reason that initial routes may be in places with the greatest need, such as large metropolitan areas. Our focus is to provide a reliable and convenient option for everyday transportation needs, prioritizing infrastructure advancements and passenger experience. Through strategic partnerships and technological innovations, we aim to drive the growth and integration of AAM, shaping the future of transportation for the benefit of all.
We plan to enter in multiple cities, in high priority locations with validated routes.  In the early 2030s, we start our scaling efforts – expanding to more locations with the ability to reach more passengers.  By the mid to late 2030s we expect UAM to be widespread to all passenger segments and vast geographies due to increased infrastructure and the right price points.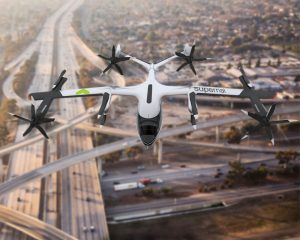 What would you say are the unique features of your design and service offering? What sets you apart from the rest?
We don't want to be the first to market; we want to build the right market first, and that's what differentiates us from our competitors. We're taking a steady, thoughtful and responsible approach to creating our technology and the surrounding ecosystem because we know there is a lot of work to be done before the global AAM market is ready for passenger flights.
Another key differentiator is that, as a part of Hyundai Motor Group (HMG), our electric air taxi will be the only of its kind to leverage world-class manufacturing expertise and a rich heritage of automotive excellence. We are bringing best practices from the aerospace and automotive industries to develop new technologies and processes that will improve safety and increase design, manufacturing and shipping speed – ultimately driving down costs for passengers. With HMG, we have the resources, time and expertise to develop AAM the right way.
Do you have a timescale for entry-into-service for your eVTOL, with some idea on where the first services will be introduced and what kind of routes might be served?
Supernal is planning to certify our first aircraft in 2028 for production. We have adopted a first-to-scale approach instead of the first-to-market sentiment you see across the industry. We're taking the time to strategically advance vehicle systems and manufacturing processes to develop our eVTOL vehicle, which will eventually lead to a more affordable vehicle – and therefore, rides – and the ability to ramp up production to meet the volume of demand we expect to see in the coming decades.
We are collaboratively working to serve as an industry resource for public and private stakeholders, including local, regional, federal and international governments, policymakers and regulators, and our commercial partners – all to make AAM an affordable everyday transportation option.
We are closely collaborating with Los Angeles, Miami, and Seoul, South Korea to determine how best to launch AAM in their respective cities. We are also working to develop solutions in other parts of the United States, Asia, and the Middle East.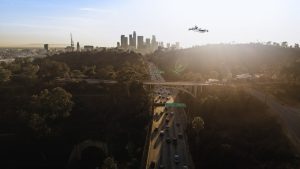 Can you give me some idea of the advanced aerospace engineering features in your eVTOL vehicle? What have been some of the most complex engineering challenges you have had to overcome?
Our engineering and R&D expertise includes veterans of aerospace, automotive and other deep-tech industries, who are aiming to certify our vehicle to the highest commercial aviation safety standards.​ Our approach centers on four key principles: safety, noise reduction, affordability and passenger comfort. We recently launched new partnerships with legacy aerospace suppliers to co-develop and mature AAM vehicle systems. These partnerships underscore our long-term strategy to leverage both new and evolving technologies that will help bring commercial AAM to market safely in the coming years.
Our partnerships focus on several different solutions, including radars that predict critical weather conditions, avionics that meet the integration challenges of electric air taxis and regional electric aircraft, and lightweight aerostructures that introduce rate-enabling assembly processes to AAM. Each of these solutions aims to make AAM as safe and reliable as commercial aviation and enables high-rate manufacturing of eVTOL vehicles.
One unique challenge and opportunity is battery technology, which is the linchpin of AAM. A crucial part of achieving accessible and affordable electric air travel is developing lightweight and powerful batteries that meet commercial aviation safety standards. Our focus on battery development is essential in unlocking the potential for scalable eVTOL vehicles, making AAM more accessible and affordable.
There are many key unknowns in this industry at the moment but two are of particular importance – the business case and public acceptance. What are your views on these unknowns?
We understand that an electric air vehicle is only one piece of the AAM puzzle. There is a lot of work to be done to safely open the market, earn the public's trust and create a tenable business case for stakeholders across the value chain. Part of our approach is to use proprietary data modeling to predict demand, route feasibility, operational requirements, aftermarket needs, and more. We're also partnering with established aerospace companies and investing in startups to accelerate the creation of new materials, technologies, supply chain capacity and other required elements.
With time, AAM will help deliver more seamless travel journeys as it introduces and increasingly offers another everyday transportation choice that supports existing options. In addition, our vehicle will use cleaner and more efficient sources of energy than current methods of air transportation. We believe these advancements in sustainable technology will eventually yield wider adoption across the aviation industry.
Finally, one important output of AAM will be job creation. The industry and surrounding value chain will create thousands of opportunities for a range of skills and technical competencies.
Different regions of the world seem to be taking different regulatory and market priority approaches. How do you meet these regional differences?
Seamless integration requires significant collaboration with municipalities, commercial aviation regulators and local businesses. That is why Supernal is committed to building the whole ecosystem before we get to market—to ensure that when our vehicles are airworthy, the infrastructure and regulations are ready, too. As a company backed by HMG, itself a major player in mobility around the globe, we understand the criticality of adhering to regulatory standards despite regional or even national variations, as well as the importance of understanding and exceeding customer expectations and preferences. As part of our push towards 2028 and beyond, we will work with all parties in all relevant geographic locations to ensure we deliver in full.